Johann, his wife Sam and their two children were all born and raised in Kenya.
Johann refers to himself as third generation Kenyan; his ancestors having moved to South Africa from France and Holland in 1686 and then to Kenya in the late 1800s. During the Boer War his ancestors left South Africa and headed North, by ox cart, to Uganda. Three years later this ox cart collapsed in what is now known as Eldoret, Western Kenya. They could not move the volt which held the valuables of the twenty-two families who had embarked on the journey, nor could they fix the ox cart, so they decided to build a bank around it. That bank is still operating today as Standard Chartered in Eldoret. It used to be called Plot 64 and was previously owned by Willie van Aardt, Johann's great grandfather. Other members of his family arrived from South Africa by boat in 1907 and Johann was born and raised in Eldoret, where his father was a wheat and barley farmer.
Having completed primary school in Kenya and secondary school in Australia, Johann attended Les Roches Hotel School in Switzerland, then returned to manage camps in Kenya. He has guided for many years and, having been brought up on a 4,000 acre farm, his love for wild, open spaces is still very much intact.
Sam is a first-generation Kenyan. Her parents met in Kenya, but had arrived under different circumstances from the United Kingdom. Her mother a farmer and her father a journalist, Sam's love for the bush and for conservation began at a young age.
After completing secondary school in Nairobi, Sam studied Phycology and Zoology in England and then returned to Kenya to work in conservation research for the South Rift Association of Land Owners (SORALO). She now oversees the Lale'enok Resource Centre in Olkiramatian and is Programmes Coordinator and Head of Information for Action at SORALO.
Seyia and Taru were born in Nairobi and live with Johann and Sam in the bush.
Johann's dream was always to run his own camp and Sam has always wanted to work and live in wildlife areas and be involved in community conservation efforts. They feel extremely grateful that they have both been able to achieve their dreams, whilst living together as a family in a very special part of the world.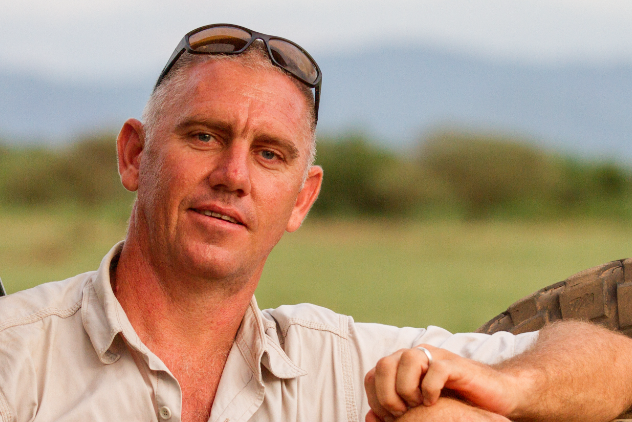 Johann
Johann is a third generation Kenyan, brought up on a farm in Western Kenya. He did most of his schooling in Kenya, a little in Australia and then trained in hotel management in Switzerland, before returning to Africa to manage camps in remote places.
He is the co-owner and camp manager of Shompole Wilderness, as well as your host and safari guide. He is a keen photographer and animal lover, and loves nothing more than showing guests around this unique corner of Kenya.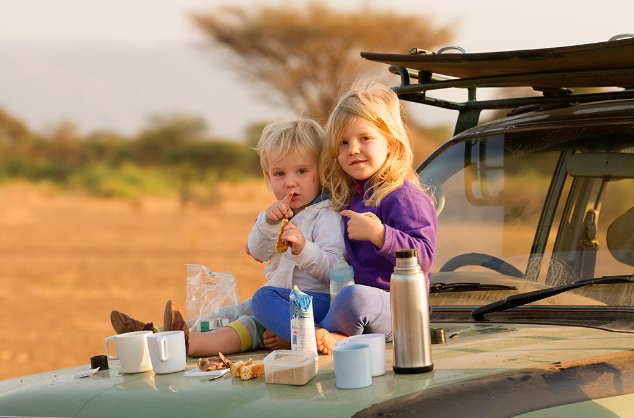 Sam and the kids
Sam works for SORALO and heads up their conservation research and education programmes.
In her spare time she helps Johann run Shompole Wilderness and helps teach and raise their two children. Sam has worked in the Olkiramatian / Shompole ecosystem since 2005 and was one of the first researchers in the area.
The children are researchers/guides/hoteliers-in-training, and love showing guests around the camp and telling them about their latest adventures. Also home schooled by Sam!