What else should a safari be but FUN
We are very fortunate at Shompole Wilderness to be able to offer you a wide variety of activities to fill up your days with us. Have a read down this page to get a feel for what is in store for you!
Our own children live at the camp with us, and so we know how to keep people entertained no matter what age you are and what interests you have!
(All activities are included for Non Residents except Helicopter flights. Kenyan residents contact us for more information).
Here is what we have for you.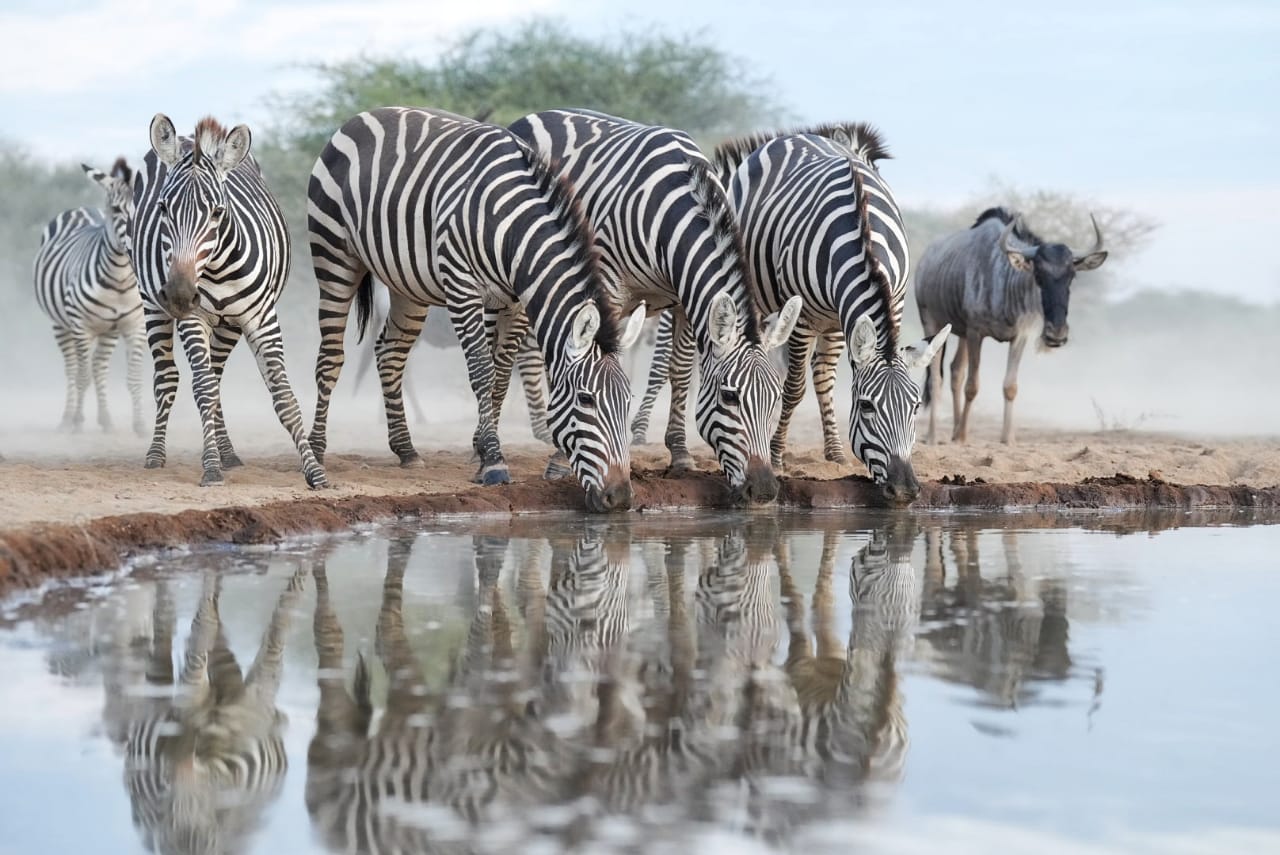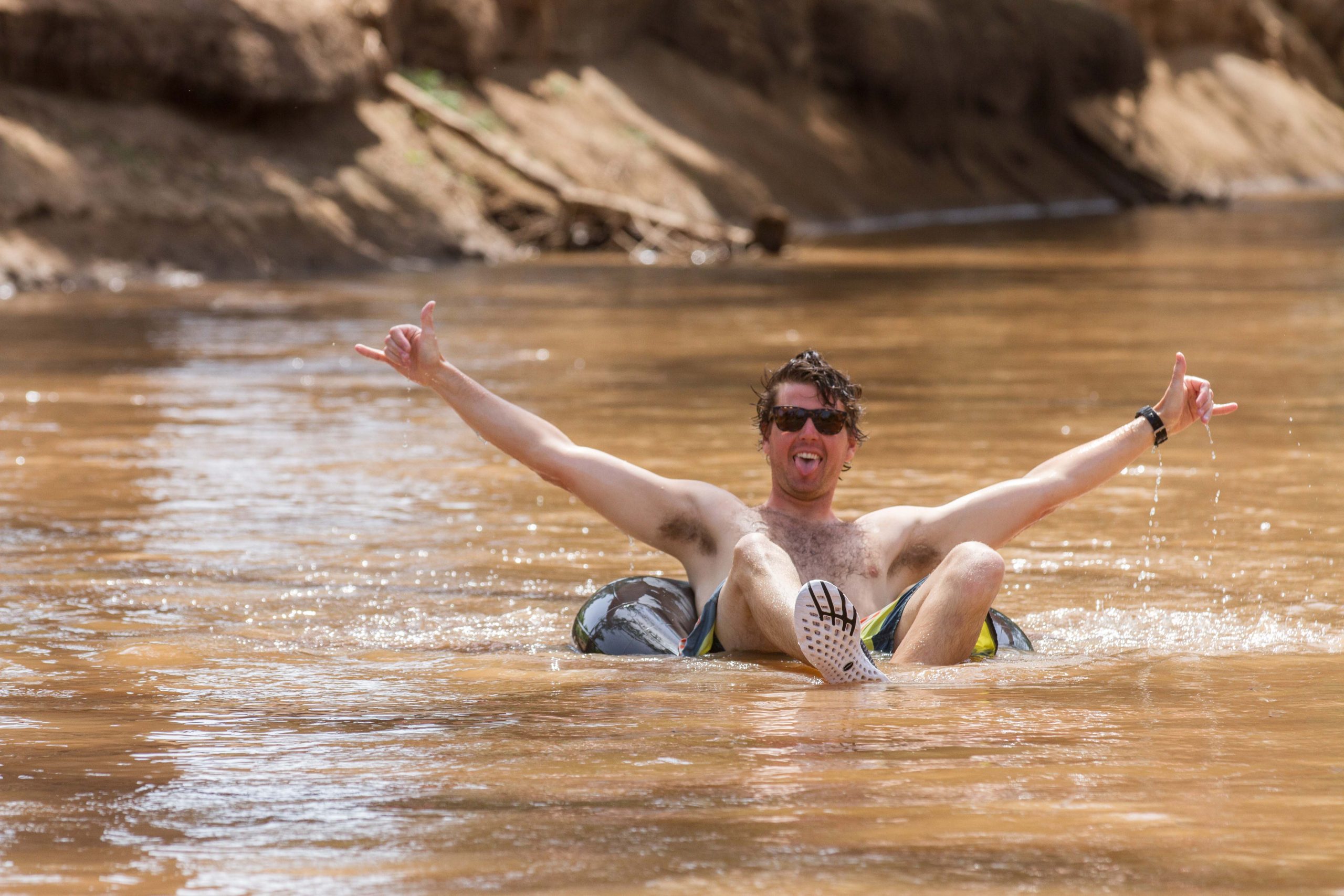 You can't get much closer to nature than floating down the river in the vessel of your choice, watching the birds, monkeys and life around the river unfold in front of you. Very luckily for us all this is also one of the very few rivers in Africa that has no crocodiles, making it safe to jump out and swim, or perhaps make a mud slide, in total safety.
Of course, we do not have control over the river flow, which is dependent on the rain upstream, so bear with us if you come and the river is too low to get in a vessel. Walking along the river, or even in it when the water is low, is just as fun!
Game Drives (Day & Night)
We offer both day and night drives on both sides of the river, depending on the time of the year and where we believe the wildlife to be at the time you visit. You can expect to see many of your usual plains game by day and the area is well known for its nocturnal life. Seeing bat-eared foxes, civet cats, genets, aardwolf, hyena, elephant, lion and leopard is not uncommon.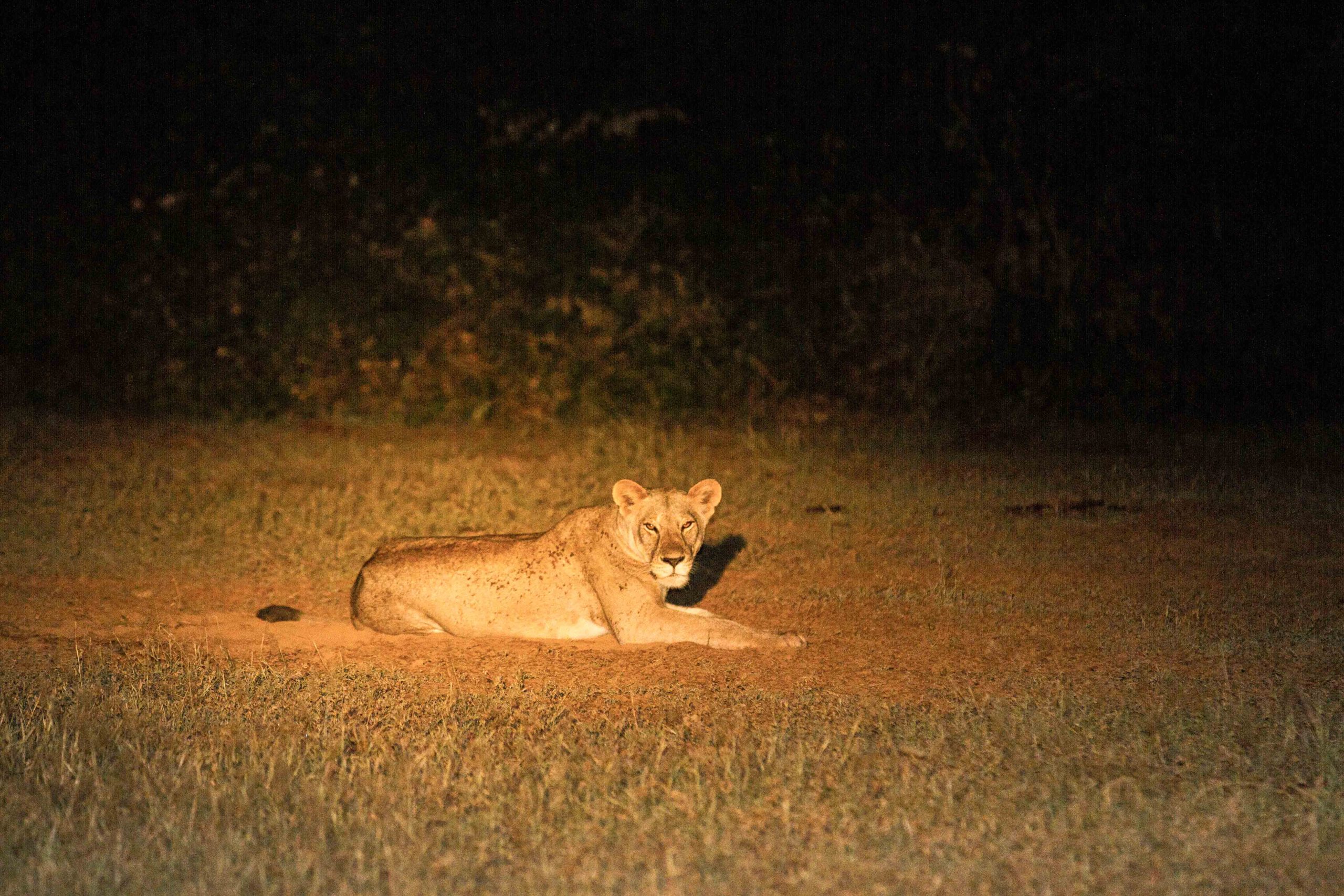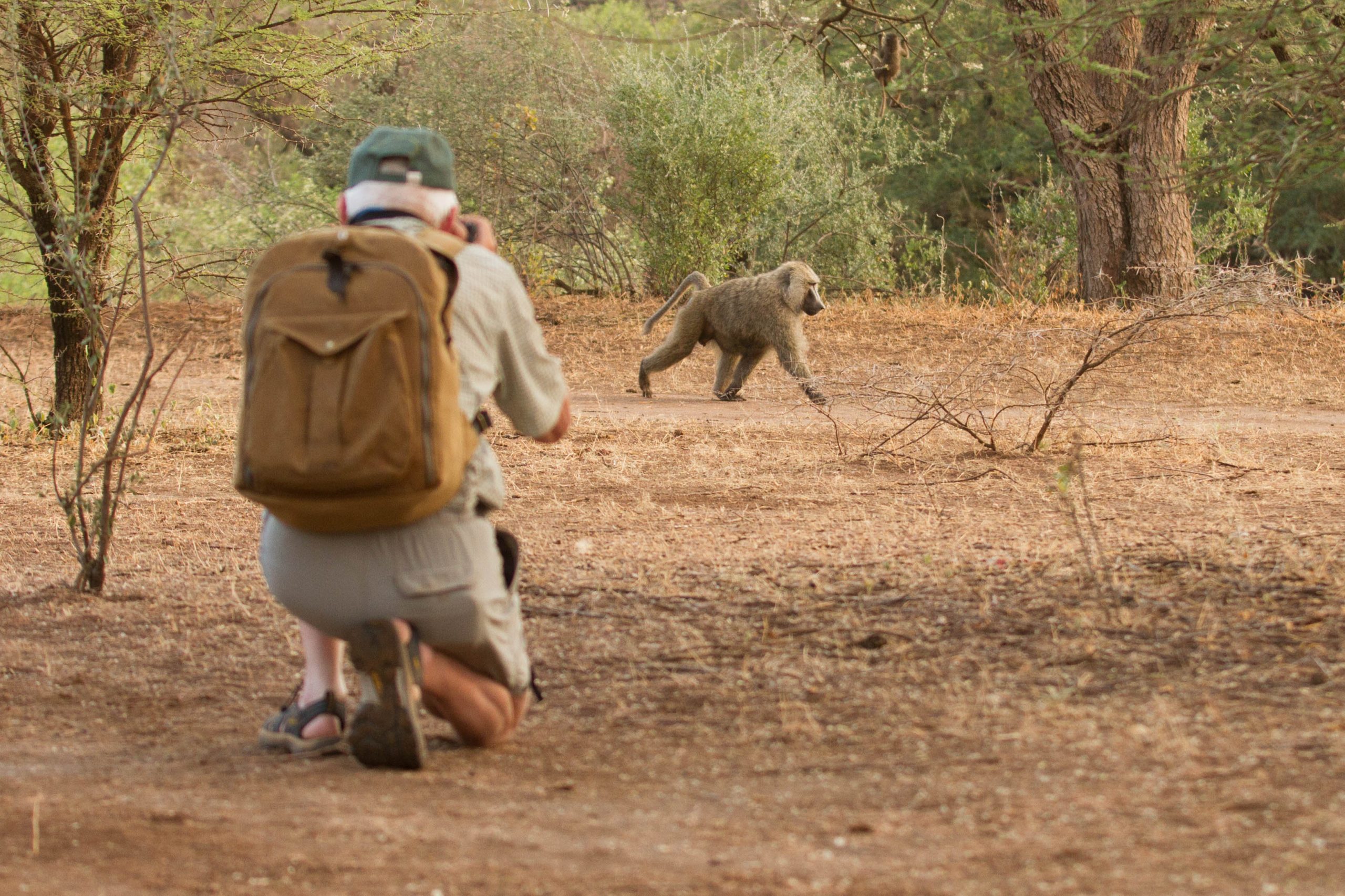 This is one of the few places in Kenya where you can walk with a habituated troop of Olive baboons. They are the largest primates on the savannah, other than humans of course. The troop is 90+ strong, and your guide Sisco, who knows every individual by name, will introduce you to them and explain their behaviour to you as you walk with them. Sisco has worked with them for the past 6 years.
This activity takes place from the Lale'enok Resource Centre, a short drive away, and if you would like to you can learn about what conservation and research is being done in the ecosystem after your walk.
Walking with Cattle and the Maasai
How about trying your hand at herding? Our neighbours, the Maasai, are very happy to have you join them on an evening walk to bring their cows home. You will then be able to spend time in the traditional Maasai enkang (home) when you arrive and get to know the rest of the family. Perhaps you can even try your hand at milking.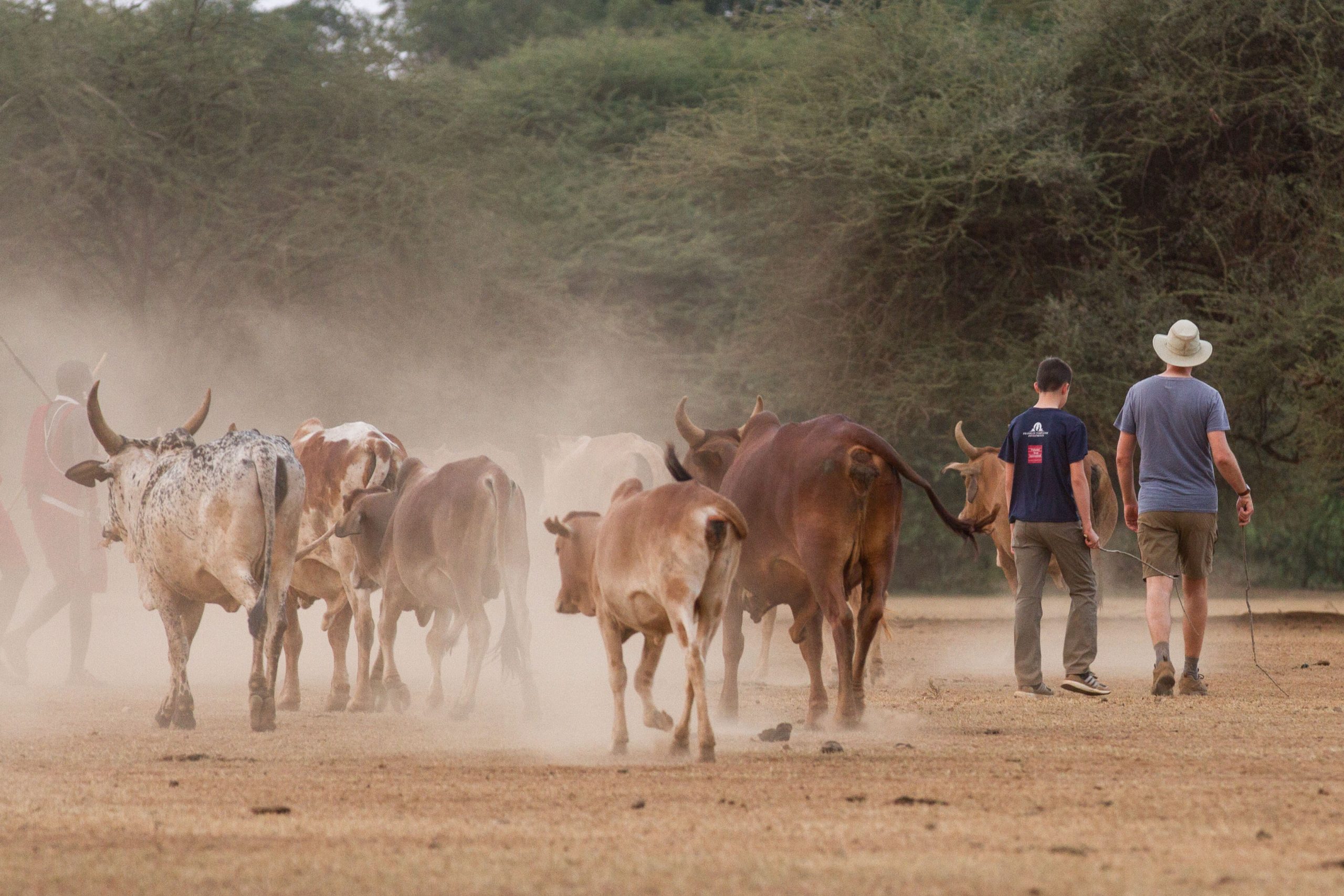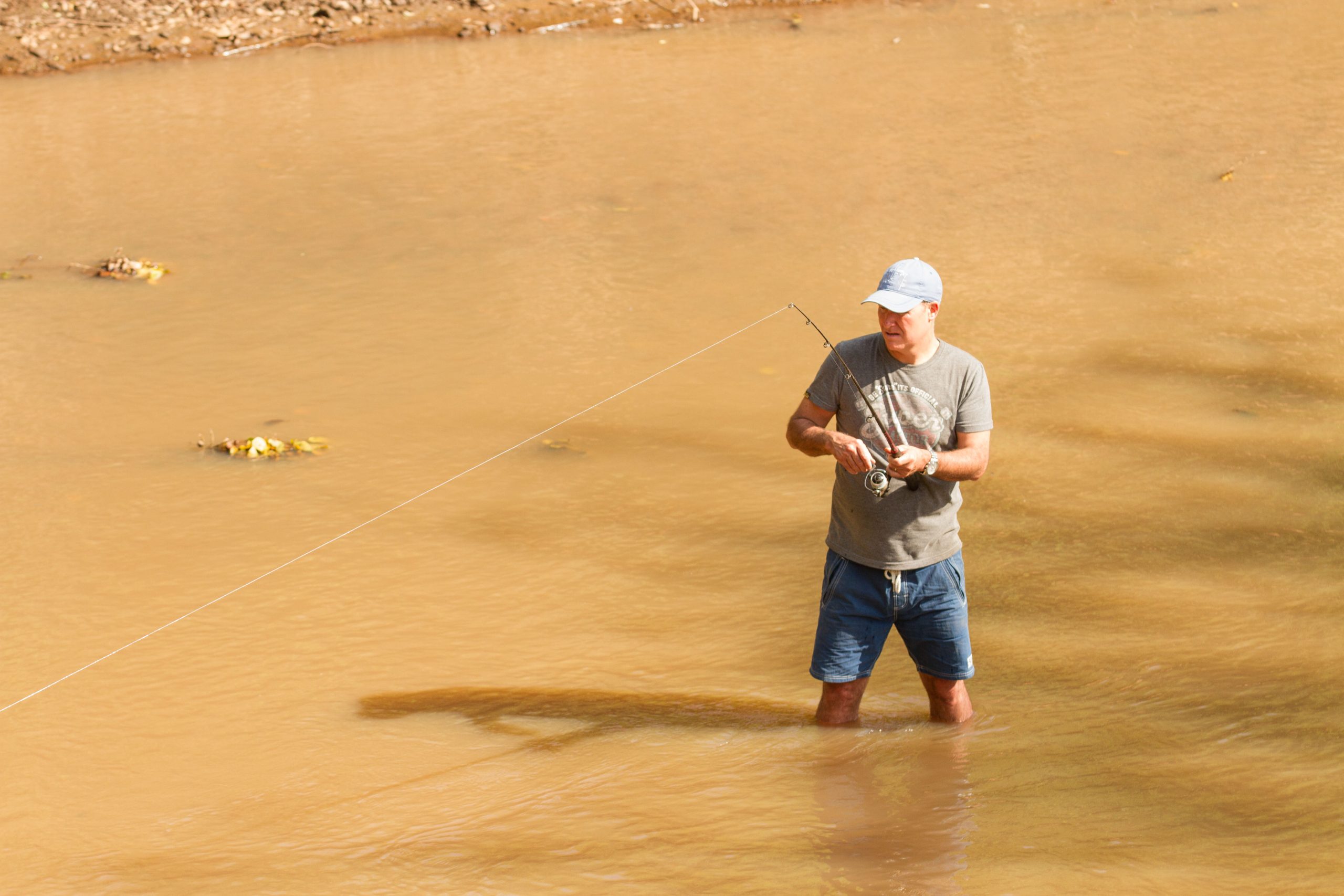 While relaxing why not try your hand at some fishing. Cat fish are the only fish in the river and it is not too hard to catch one. We provide fishing rods.
When you do catch one though do remember that in front of camp we have a catch and release policy.
If you are a keen runner this is a perfect place for you. The land is flat and there are plenty open areas to run safely in. This activity needs a vehicle to follow just in case of an emergency and we can provide you with a guide to run with you so you don't run alone.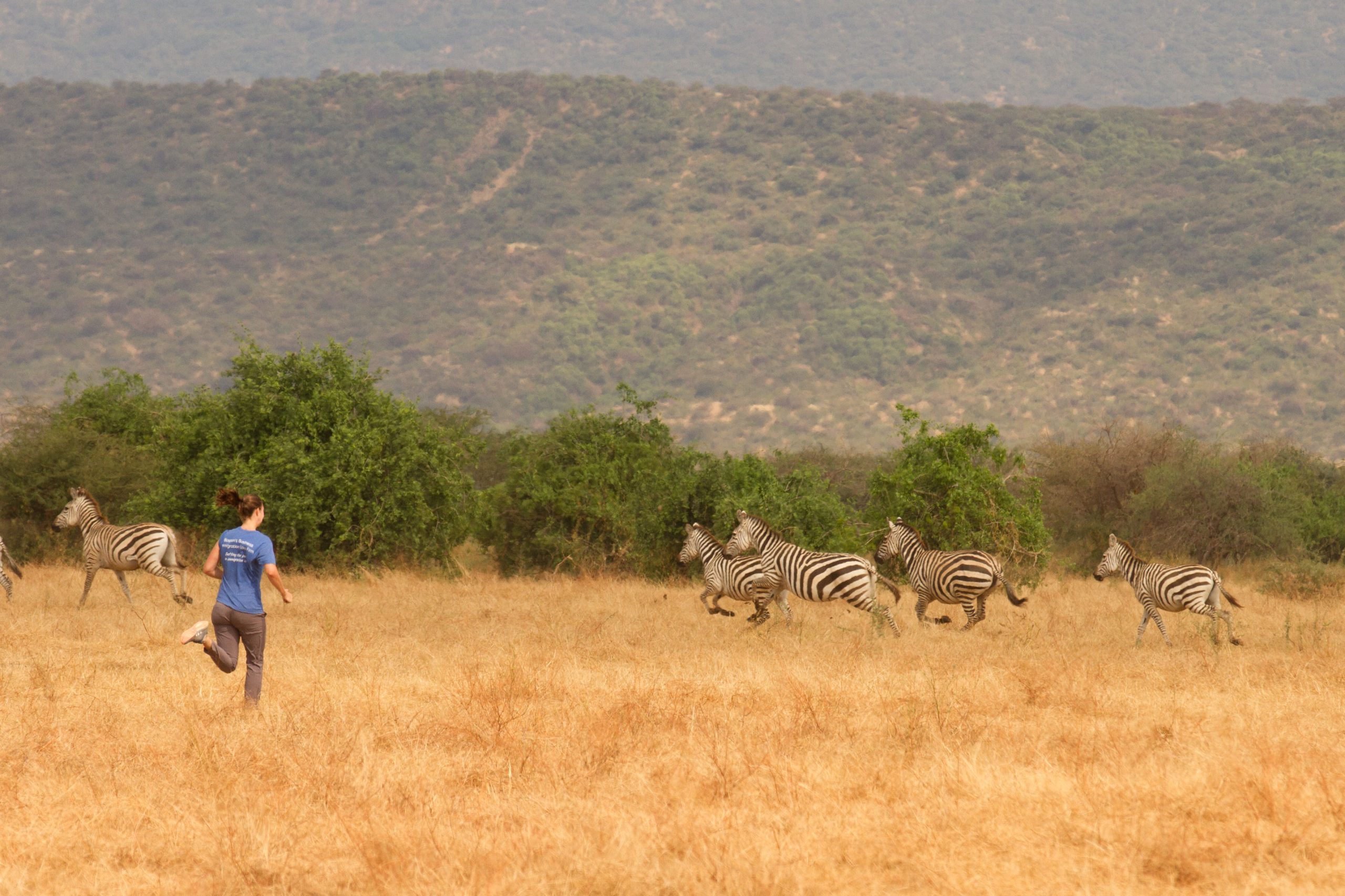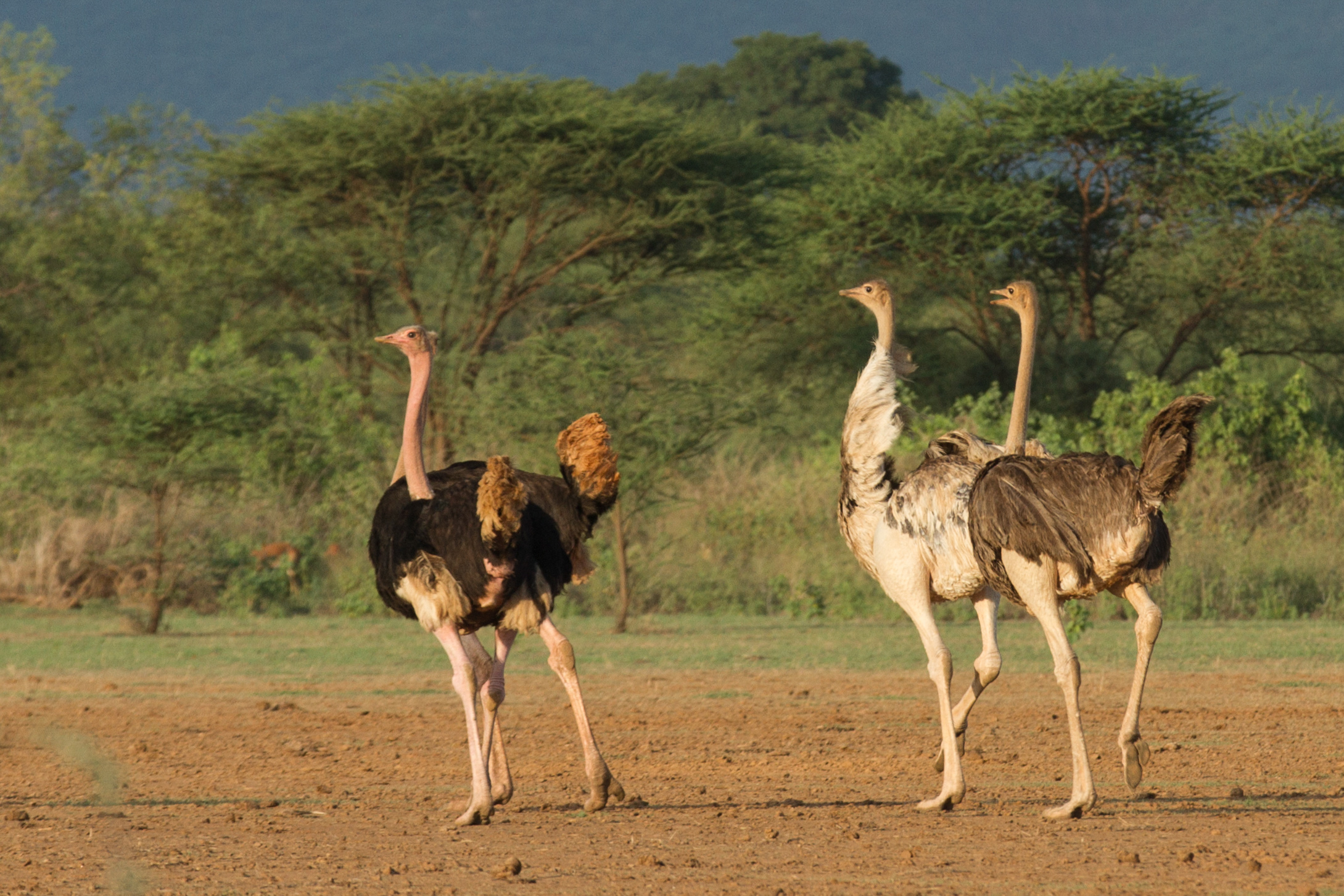 Over 450 bird species! This is more than the Maasai Mara, Amboseli, and most ecosystems. This is due to wide variety of different ecosystems with in our greater ecosystem. The area has swamps, rivers, savannah woodlands, fig forests, the Rift Valley wall, farmland, soda lakes and more.
Helicopter Flights (extra cost)
Definitely HIGHLY recommended! Seeing the Shompole ecosystem from the air is simply a magical experience. Low level, door off flying (without frightening the animals) and scenes of Lake Magadi and Lake Natron are very hard to beat.
This activity needs to booked in advance and depends on availability of the helicopter.
It is an extra activity and is not part of our package.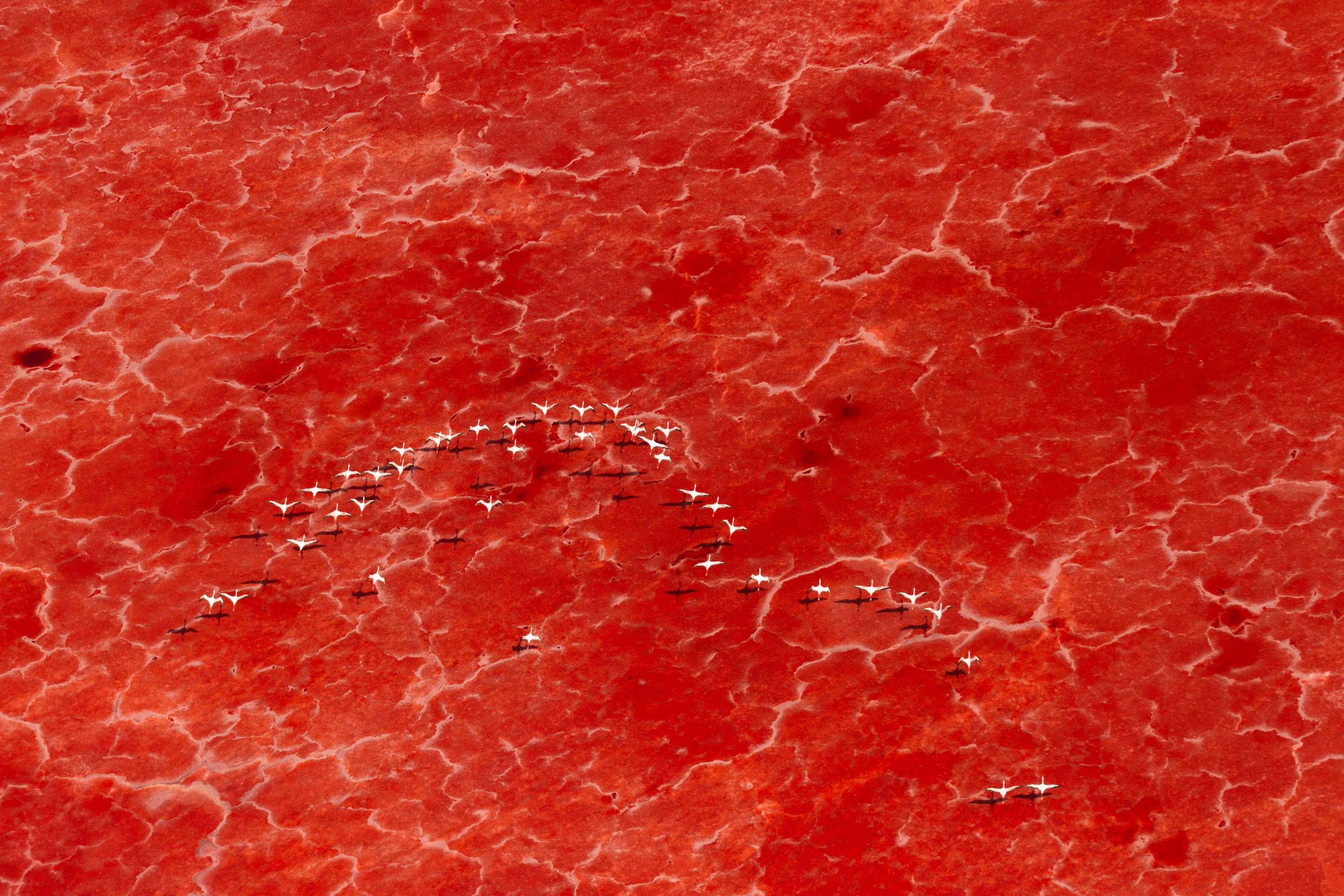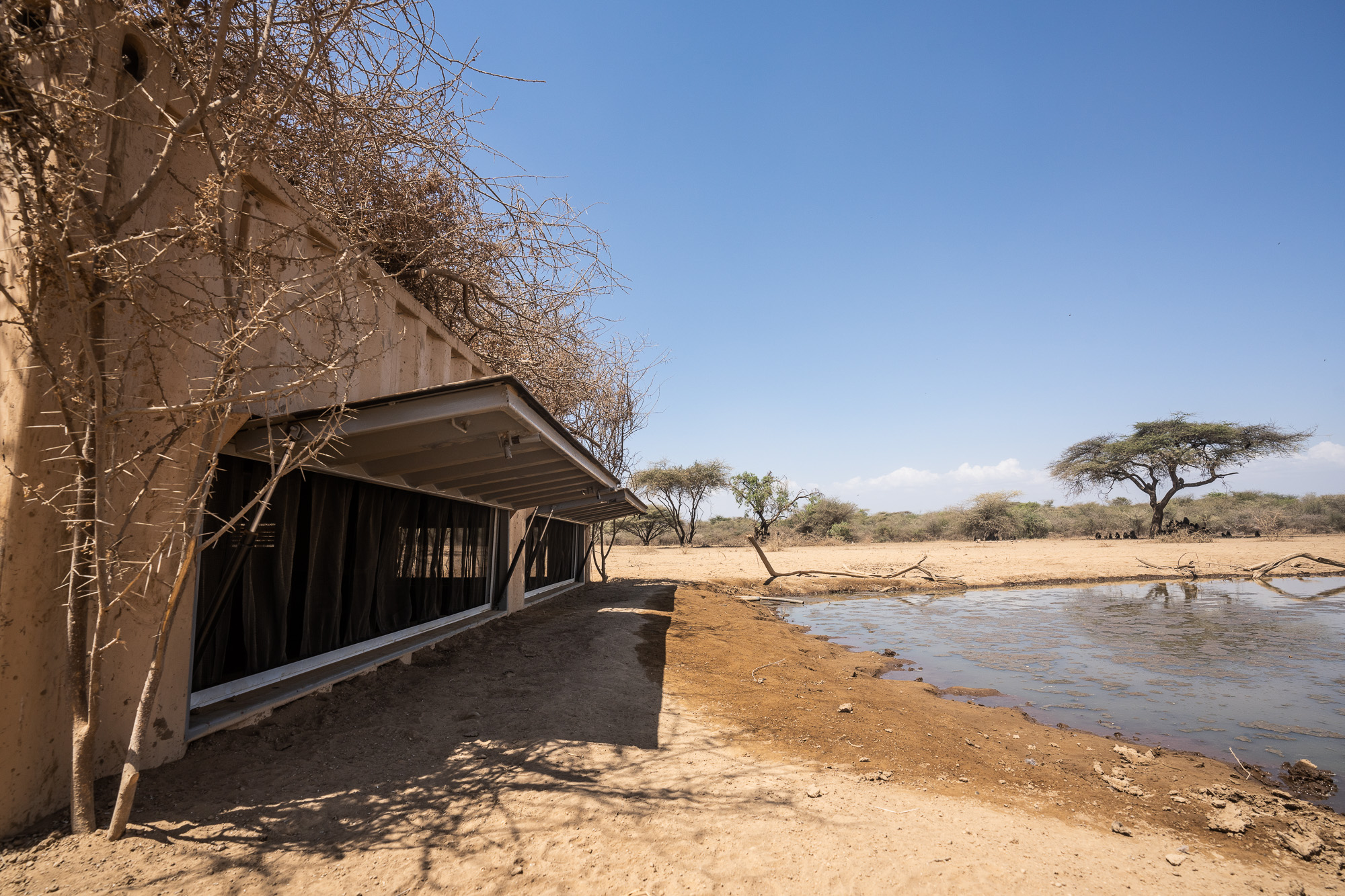 The Shompole Hide has very quickly become one of the favorite things to do. Depending on the wildlife you can get very very close and see their behaviour as they come to drink from the waterhole right in front of you.