NOTE: The SHOMPOLE HIDE is currently CLOSED.
The rains have finally arrived and we would like to inform those wanting to use the Shompole Hide that animal usage is minimal. We will update you as the water holes dry out.
The Shompole Hide is a new activity/feature we have added to the many activities one can do with us.
It has taken a long time in the making but we we hope we have managed to get most things right. (We have asked a lot of people a lot of questions and have had some great advice too).
The Hide is 4.7 kms from the nearest water, making it an attractive spot for birds and mammals to quench their thirst. Have a look at our Instagram page
Animals seen and photographed:-
Lion, Leopard, Elephant, Giraffe, Spotted Hyena, Stripped Hyena, Aardwolf, Buffalo, Eland, Zebra, Wildebeest, Waterbuck, Lesser Kudu, Impala, Warthog, Baboon, White-tailed mongoose, Banded mongoose, Egyptian mongoose, African Wild Cat, Caracal (rare sighting), Porcupine, Vervet monkey, Squirrel.
There was over 30 local Maasai from the Shompole community who helped in this particular project and they in turn went to further support their families.
There is no charge for Shompole Wilderness clients who have taken the camp on an exclusive use international rate basis. (Please find out more about the Shompole Hide costs).
There is a charge for those not paying the exclusive international rate. Contact us for information.
Johann du Toit the owner of Shompole Wilderness teamed up with Will Burrard-Lucas who has come in to perfect aspects of the hide , giving great advice and his wealth of photographic knowledge. Read more about the hide from Will's blog post.
A THANK YOU also to the Shompole leaders and Shompole community who have also understood and supported this project. Ashe O'leng.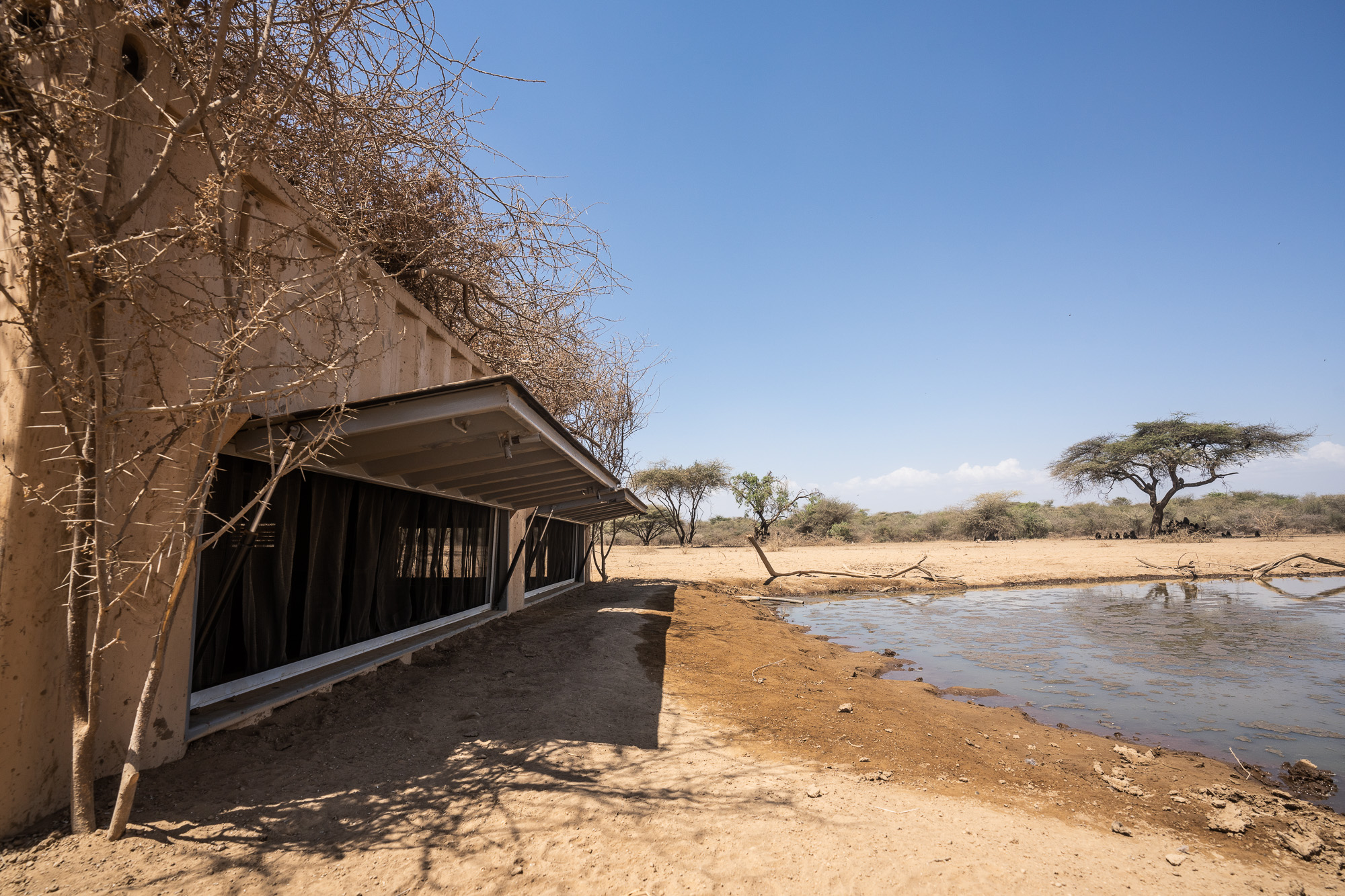 to Tom and Celia O'Connor. Without your support for this great project we would not have been able to launch the Shompole Hide.
Also to, Will and Natalie Burrard-Lucas for their support, advice and expertise.
Shompole Hide information.
2 x 20ft containers sunken into the ground.
Provide ground level photography.
270 degree view!
It is out on the open plains.
Open sides, but netted (no glass).
Faces South to get the best of the stars and Mt. Shompole.
It has a flushing toilet.
3 beds.
4 photographers recommended.
Mirrorless cameras HIGHLY RECOMMENDED.
Bean bags provided.
A flexible lighting system set-up is currently being installed which will allow photographers to light the waterhole from any angle resulting in unrivalled opportunities for creative photographers.
Contact us to book your place in the hide.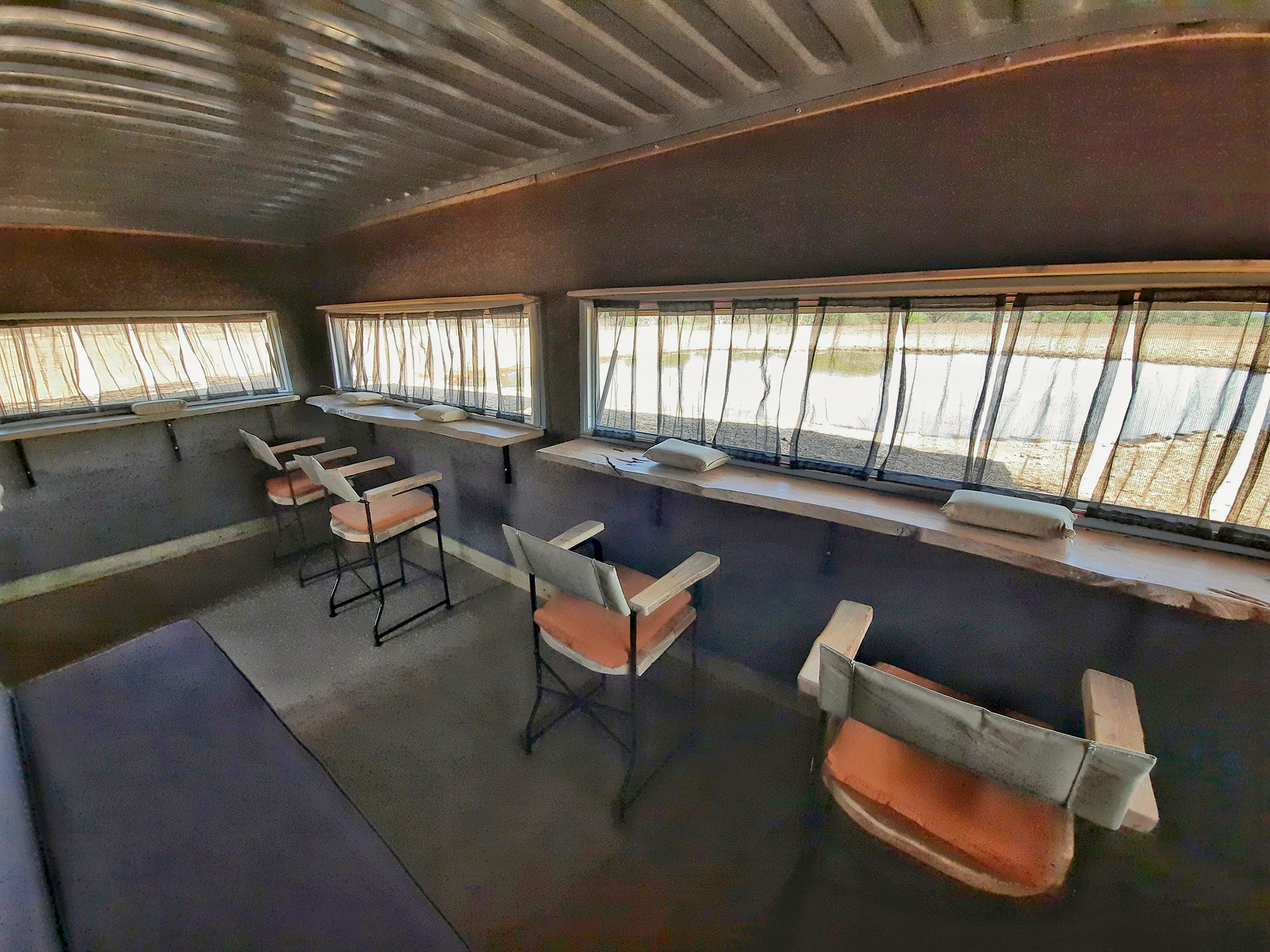 An idea on how to get the BEST of a Safari in Southern Kenya and see almost everything.
Nairobi National Park (1-2 nights) – High chance of seeing your Rhino. Emakoko and Ololo are good places to stay and just out of the park but easy access into the park.
Amboseli National Park (2 nights) – Get your Elephant and Kilimanjaro fix. Several great places to stay (Elerai, Tawi, OlTukai, Serena).
South Rift Valley (3-4 nights) – Get the Cultural aspects (Boma in the mornings and walking with the cattle in the evenings with great dust and lighting. The Pink Lakes and  Flamingoes either from the ground or the air with a R44 Robinsons helicopter (doors off). Day and night drives and then your Hide shots. Another great activity is to walking with baboons!
With some time during the day why not go kayaking or tubing!
We recommend 3-4 nights at Shompole Wilderness and have unlimited access to the Shompole Hide (if you have booked Shompole Wilderness on an exclusive use basis, otherwise please find out more about the Shompole Hide costs).
Maasai Mara National Reserve (3-5 nights) – No explanation needed here, but you have a high probability of seeing Lion, Leopard, Cheetah and loads more animals. Loads of different camps and lodges.
A few SHOMPOLE HIDE photos